Let's Talk DEI: Embracing Diversity, Equity & Inclusion
Clients Amplify DEI
Book Vivian Acquah CDE® As A Speaker
Are you interested in having Vivian Acquah CDE® speak at your next event, or do you want to hire her for workshops? You and your audience are in for a treat!

Vivian is an amazing speaker who knows how to spark the room and share a powerful message whilst providing a safe space.
She is ready and available to speak to all audiences all over the world. 
Vivian is available for virtual keynotes, events, summits, workshops, roundtable talks, webinars, and podcast interviews.
She knows how to inspire managers, DEI professionals, HR professionals, L&D professionals, and decision-makers who want to do better when it comes to amplifying diversity, equity, and inclusion & workplace wellness.
Ready to amplify DEI/ workplace wellness together?
Warning: it is important to share that Vivian Acquah CDE® can sometimes mention food during a presentation or a talk, a couple of times during this talk. Please have your (healthy) snacks ready. Vivian Acquah can't be held responsible for any (unhealthy) cravings.
Vivian Acquah LinkedIn Recommendations
Navigating Courageous Conversations For Productive Outcomes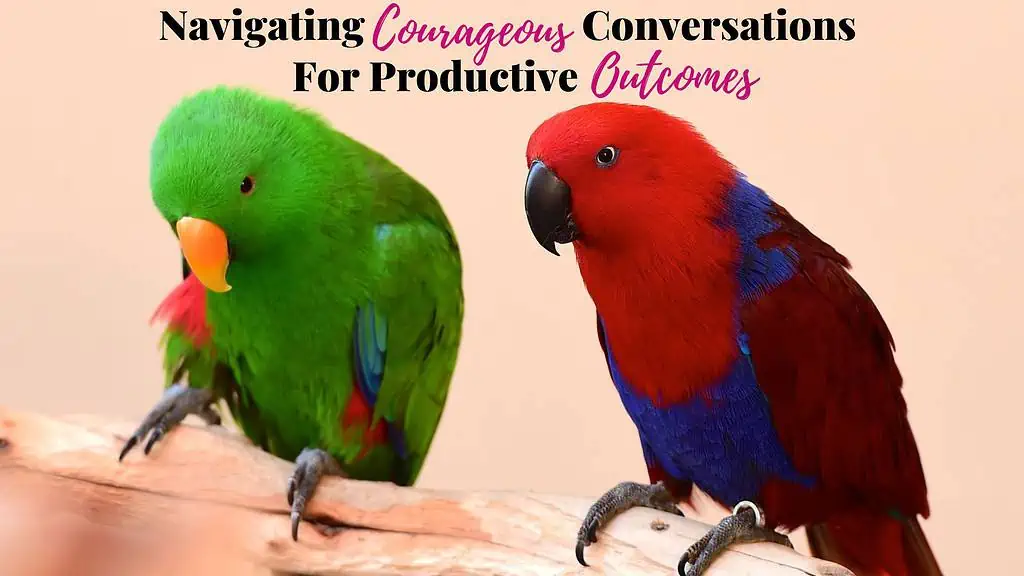 Training is specifically tailored for employees determined to harness the power of open and honest dialogue to build trust and foster a more inclusive team culture.
This training program provides dynamic learning opportunities, concentrating on diverse skill sets, including active listening, engaging in non-judgmental communication, navigating difficult conversations, exploring constructive conflict resolution methods, and mastering the art of providing timely feedback to enable consistent growth.
By leveraging the knowledge and skills from this program, leaders can create a more supportive working environment for their team members, where everyone's voice is heard and appreciated. This initiative creates a workplace where every individual feels valued, thus making more productive and efficient collaboration among them.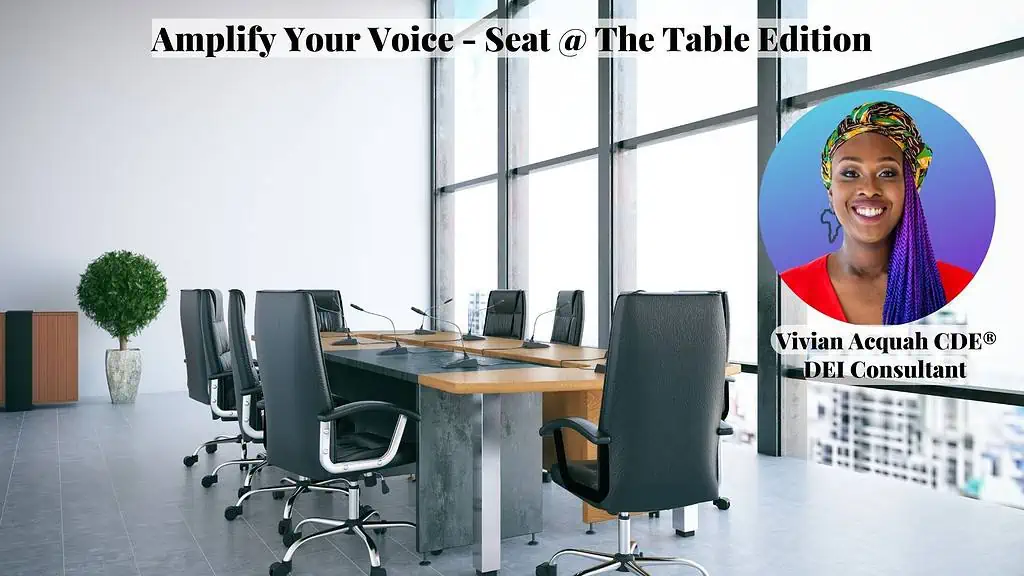 Amplify Your Voice – Seat at The Table
Leadership can play an integral role in supporting underrepresented employees in the workplace so that they can advance in their careers.
This includes creating a work environment where everyone feels respected and valued, providing access to mentors and career development opportunities, and setting measurable goals around diversity and inclusion, which leaders should strive towards reaching annually. Vivian will be sharing practical tips on how leadership can activate these steps.
This training is also designed to empower underrepresented employees by teaching them how to secure a seat at the workplace table in order to level up their careers. In addition, participants will learn the importance of amplifying their voices and exploring new opportunities so they can take control of their career potential and create positive change within the corporate culture.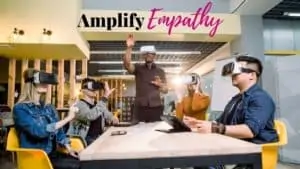 Amplify Empathy
The workshop helps you to start working on empathy and improve the connection within your teams. This will have an impact on your employee's well-being. So, invest in a healthy work environment and put your most valuable asset first with the Amplify Empathy workshop.
Amplify Empathy workshop ingredients
interactive online VR-training
facilitators Vivian Acquah & Anita Abaisa
group size maximum 10 people
2.5 hours interactive session presentation + Q&A 20 minutes (in total 3 hours)
micro-actions to create a more equitable environment
Click here to mitigate unconscious bias by unlocking empathy with virtual reality!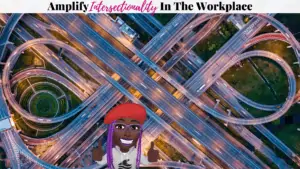 Amplify Intersectionality In The Workplace
Kimberlé Crenshaw coined the term Intersectionality, which is the study of overlapping identities and the interaction between different power structures.
During this workshop, the audience will be provided with a safe space to reflect on intersecting identities such as gender, race, sexual orientation special abilities and so much more.
By using an intersectional framework, the audience will be better equipped at seeing the impact of broader power structures and comprehensively address workplace inequities.
Deactivate Microaggressions @ Work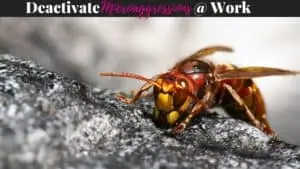 This training is to help people understand how microaggressions undermine diversity, equity and inclusion, collaboration, decision-making, and management, and motivates them to engage in specific, effective behaviors that create more effective leaders, more productive teams, and a more inclusive organizational culture.
After this workshop, the audience will be able to
Define microaggressions and share examples of microaggressions in action.
Describe how microaggressions are formed and the ways in which they impact the lives of co-workers
Examine microaggressions and their effects on people.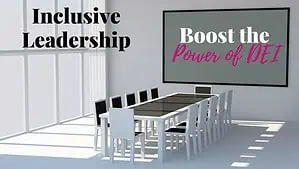 Inclusive Leadership – Boost The Power of DEI
This Inclusive Leadership workshop is to equip managers and leaders with the skills they need to build and sustain an inclusive culture.
Facilitating a conversation about key roadblocks to inclusion that leaders have a unique opportunity to influence, and specific leadership behaviors that establish inclusive norms and drive equitable outcomes.
Managers and leaders will have the opportunity to ask questions to boost the power of diversity, equity & inclusion (DEI) and become inclusive leaders. Length 2x 1-hour conversation with the decision-makers, managers. Max 8 people.
Pump Up The Jam For DEI Professionals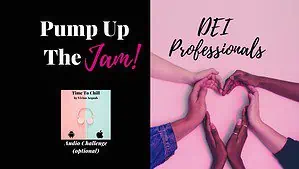 Working in the diversity, equity, and inclusion (DEI) domain can become exhausting after a while. Your entire job is to reorganize a workplace that was most likely not designed for everyone. Even the most inclusive workplaces must reconfigure and readapt as they shift in response to societal changes.
This is often an exciting experience because you get to make real change happen with "humanize the workplace" results.
But it can also be emotionally draining – when dealing with other people's emotions and personal experiences in a professional environment, burnout can be a real risk.
Pump Up The Jam @ Work for the DEI professional contains essential ingredients for DEI professionals to achieve their goals to bring their whole selves before, during, and after work.
Audio Challenge is optional.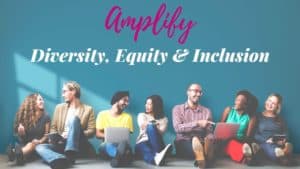 Amplify Diversity, Equity & Inclusion (DEI)
Diversity, Equity & Inclusion are trending topics lately. It's hard to go a week without reading an article about companies promoting their commitment to diversity. At the same time, other companies are called out for tolerating dehumanizing behavior and comments in the workplace.
During this talk, you will learn the fundamentals of diversity, equity, and inclusion and why DEI is essential for people and companies.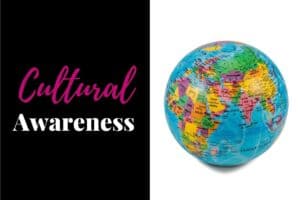 Cultural Awareness
This workshop will provide you with tools to help your team members overcome cultural differences; they'll be able to achieve the common goal.
But where do you start? And how do you go about doing this?
The answer is simple, start by promoting cultural awareness in the workplace. This is particularly important in today's work environment. It can help prevent conflicts and allow your people to better deal with clients and team members with diverse backgrounds.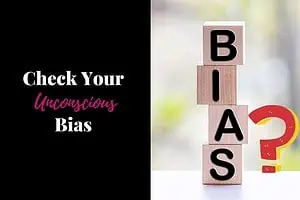 Check Your Unconscious Bias
Research shows that compliance-oriented unconscious bias training does not make a difference.
This training is to help people understand how unconscious bias undermines diversity, equity and inclusion, collaboration, decision-making, and management and motivates them to engage in specific, effective behaviors that create more effective leaders, more productive teams, and a more inclusive organizational culture.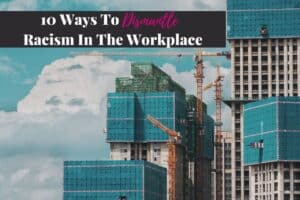 10 Ways To Dismantle Racism In The Workplace
Leaders, managers, and HR professionals who do the work to combat racism can be rewarded with happier, more productive teams. They can also gain access to a growing audience of new consumers/customers who want to invest in socially responsible organizations. 
During this master class, Vivian Acquah will explain what racism is and share 10 pieces of advice on how to dismantle racism within your organization, including the racism do's & don'ts. 
Amplify Allyship
Allyship—the continuous practice of amplifying a culture of inclusion through positive, intentional, and conscious actions that benefit everyone. It is an impactful way individuals can work towards equitable, inclusive organizations. This training is to equip people with a framework and tools to be an effective ally in the workplace through daily interactions, in-the-moment interventions, and ongoing advocacy.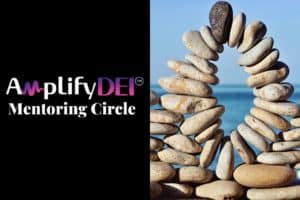 Amplify DEI™ Mentoring Circle
Mentoring circles can be defined as a group of people (6-12 individuals) who meet regularly with an Amplify DEI™ mentor. While offering guidance, advice and valuable insights to one another, members of the Amplify DEI™ mentoring circle will provide support and encouragement in a confidential setting, allowing both the mentor and the mentees to walk away with important lifelong connections.
The Amplify DEI™ mentoring circle can also be offered as an in-company training.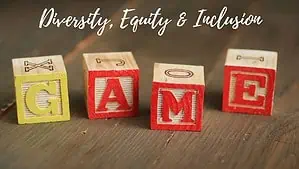 Diversity, Equity & Inclusion Game
Let's Amplify Diversity, Equity & Inclusion via a DEI Game.
This game is designed for the workplace, but it can also be played for the general public. Basically, anyone who wants to have a conversation about DEI.
What is included in this game:
The game contains the following DEI ingredients: gender diversity, age diversity, ethnic/ cultural diversity, different abilities, and inclusion.
This game will spark conversations about diversity, equity & Inclusion and at the same boost awareness regarding these topics.
Playing time: 45-90 minutes
Number of players: 6-12
Versions: online & offline
Let's Talk About Social Justice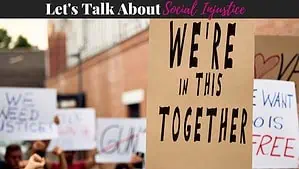 This workshop is designed to support people in their journey to Anti-Racism. It is a space for difficult conversations about race/ racism and its effects on individuals and organizations, and it provides opportunities to explore and develop a 'race-conscious' and race-inclusive language. Max 100 people