In this 'Go2Thrive Let's Humanize the Workplace' conversation, co-hosts Vivian Acquah CDE® and Mary Jane Roy share what has brought them together: a combination of friendship, collegiality, and mutual interest in bringing more humanizing practices to the workplace.
Disclosure: This post contains affiliate links. If you click through and make a purchase, I'll earn a commission at no additional cost to you.
Key Takeaways
Being laid off is a traumatic experience and should be done with care and compassion.
(HR) Managers responsible for layoffs are in a tough position and should receive support.
When handling employee terminations, transparency, and psychological safety should be prioritized.
It's all about making people feel valued and supported, even in difficult situations.
Take a look at examples of CEOs who demonstrated good leadership by valuing the contributions of departing employees.
Valuing Departing Employees
We talk about the importance of valuing departing employees, offering support, and considering other options like reskilling or repositioning before letting them go. We also look at some positive examples, like Stripe and Facebook/Meta, and discuss the need for companies to admit their mistakes and show vulnerability. 
Layoffs
The focus of this conversation is all about how to handle employee terminations and layoffs with dignity and respect. We highlight some of the differences in the major tech layoffs that have been taking place since June 2022. A video created by actress/comedian Aiyyo Shraddha, which went viral on social media, shares eloquently (and satirically) her unique perspective on work culture. She jokes about how companies claim to be families yet lay off employees without a second thought. Aiyyo finds it amusing that companies give out service awards, and then a week later, those same employees may not have access to the company's network. 
How You Made Them Feel – Maya Angelou
Vivian shares the traumatic experience of a friend of hers upon being fired. It made Vivian think of the well-known Maya Angelou quote: "I've learned that people will forget what you said, people will forget what you did, but people will never forget how you made them feel."
Companies would do well to remember how these ex-employees are going to remember them. How they would like to be remembered is the question they should be asking themselves. (HR) managers need to have the right skills and means to support the employee who is leaving and especially during times of massive layoffs.
To put the layoffs in perspective, we show a number of well-known companies and the percentage of employees they had laid off. Amazon laid off 'only' 1% of its employees, but when looking at Trueup Layoffs Chart, this represented 18,000 individuals.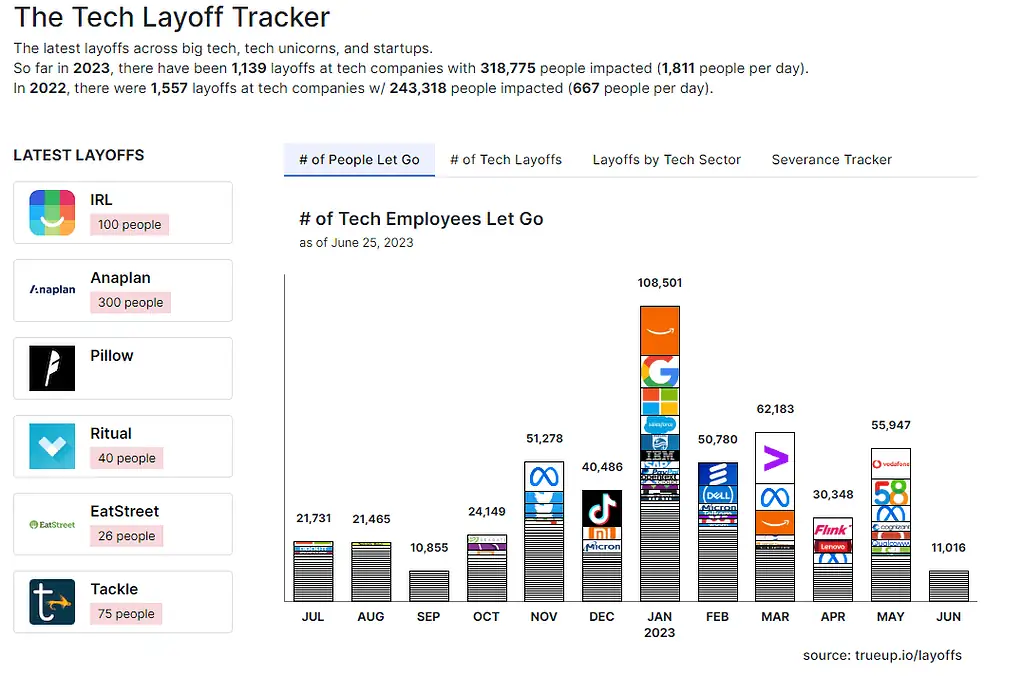 Stripe Layoff Blueprint
Stripe is a great example of a company that showed compassion to its employees. They offered a supportive exit strategy, including the CEO transparently announcing the departure of employees, expressing appreciation, and creating an alumni email address.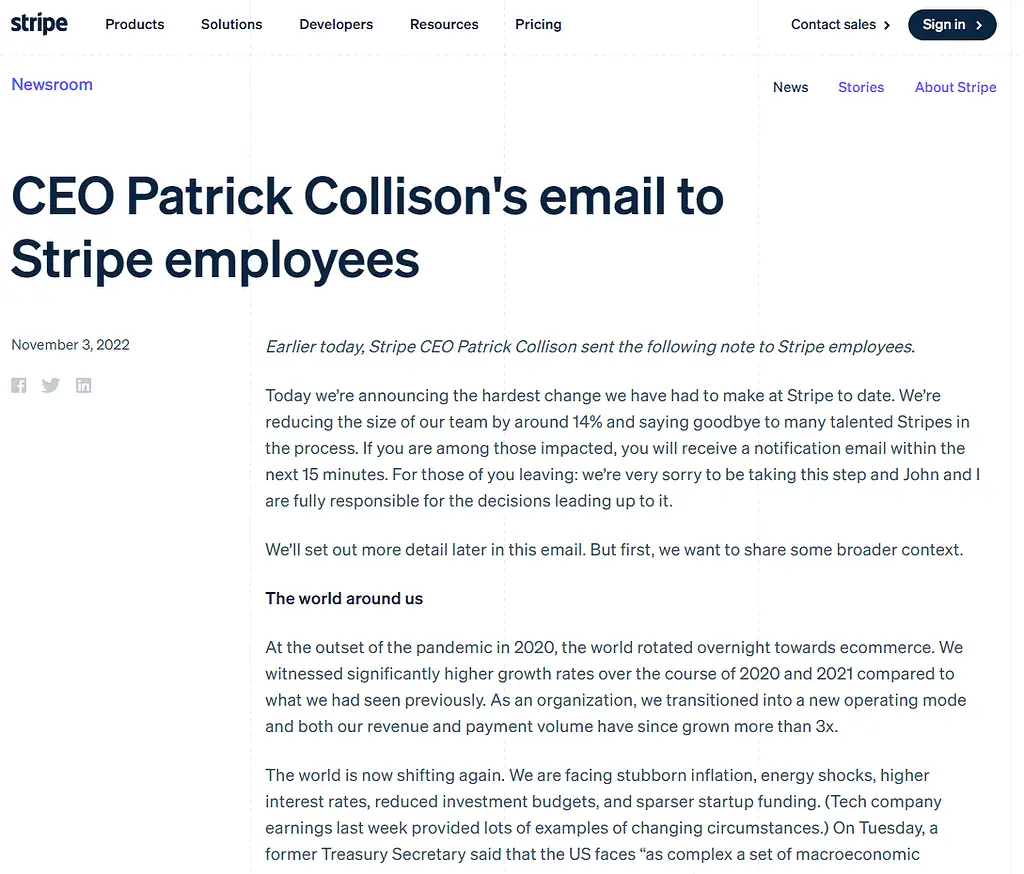 More concretely, they also provided 14 weeks of severance pay, bonuses that were owed, Paid Time Off employees were due, healthcare, career support to connect departing employees with other companies, extra large Stripe discounts for anyone who decides to start a new business now or in the future, and not least important – immigration support.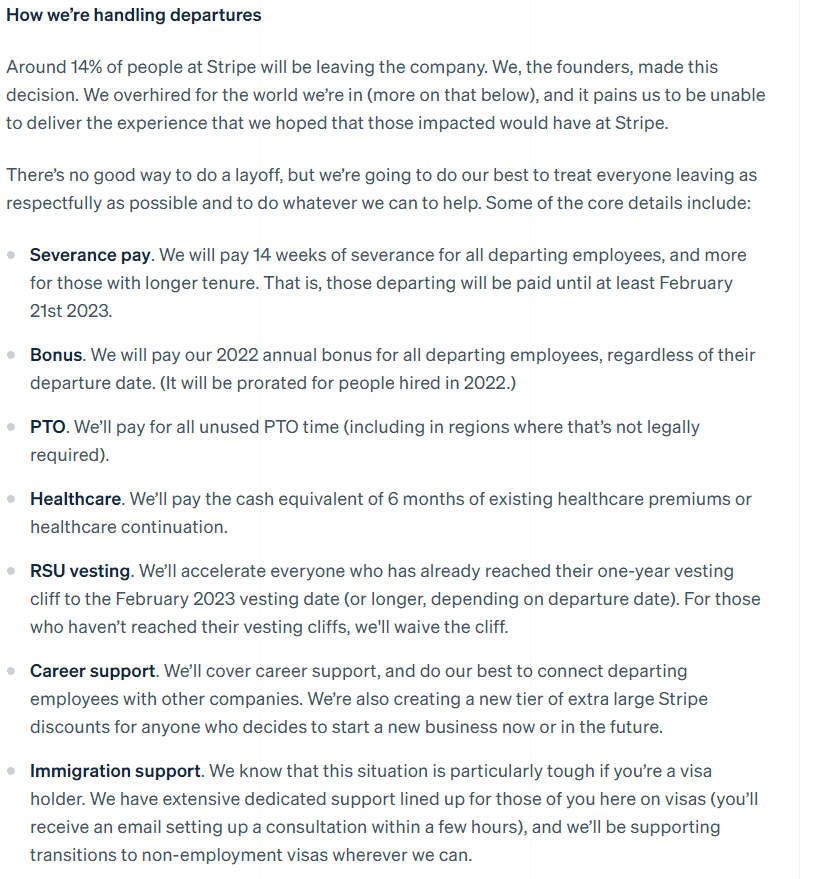 Do watch/ listen to the full recording to capture all the salient points, and tune in every month for more great conversations about workplace culture!
Need support in Amplifying DEI from within?
The Amplify DEI Card decks are designed to support you in creating more inclusive environments and encouraging conversation. Increase your self and team awareness with the Amplify DEI Cards.
Click here to learn more about the Amplify DEI Cards.
Latest Post
The Importance of Inclusive Office Design – Combating Exclusion & Boosting Employee Engagement
Ageism in the Spotlight: Lessons from the Tina Turner Documentary