Does Stress Come With The Job
For this episode of Linked4Energy, I interviewed Mary Jane Roy, the Well-Being & Resiliency Facilitator of Keystone Succes. She is going to share a few tips about stress. The main question of this interview is:
Does Stress Come With The Job?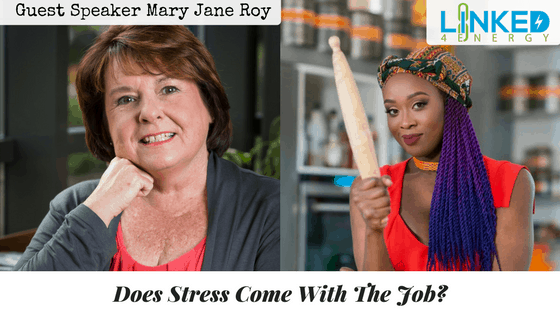 I asked Mary Jane the following questions:
Can you tell me in 1 minute, who is Mary Jane?
What is your definition of employee sustainability?
Does stress come with every job?
Stress is becoming normal these days, why and what can we do to prevent this
Do you have any anti-stress tips?
What do you hope for 2025 regarding stress at the workplace?
Interview Highlights
The resiliency partial of what I do and that is all combined with helping people learn to manage deal with stress better.
Make Stress Your Friend!
I would like to think of it as it's employees who thrive who flourish in the workplace.
We don't expect employees to stay for 30 or 40 years with the same employer anymore that's gone with the times.
To really take the right steps that you need in order for you to flourish
We need to worry because nobody is teaching us how to deal and handle the stress
Then there's a good chance that stress is going to get the upper hand and if it does, it's toxic
Some people can be highly motivated by having a stressful job.
It causes problems in our immune system because the immune system is depressed.
Check in with yourself
What things are draining your energy? & What things are giving you energy?
Know your energy gainers to beat stress!
Are you curious about what we discussed in the interview? Watch full version below.

Do you have questions and/or comments about this interview? Share them below!